Another completed stage of the project: "TOTVET – Training of Tutors and VET professionals for high quality in Work Based Learning and Dual Learning" – "Increasing the competences of trainers and teachers for high quality teaching in the workplace (WBL) and dual education (DL)" – (Project ID: 2018-1-RO01-KA202-049191) completed !!
For 6 weeks, from March 16 to April 26, 2020, a Massive Online Open Course ( MOOC ) for specialists in vocational training in the workplace was running. The aim of the course was to improve the skills of organizing and conducting vocational education in the workplace. The course consisted of 4 thematic modules . They contained 16 presentations with training materials for its participants, which were entirely prepared by the project partners. As many as 50 specialists took part in this project.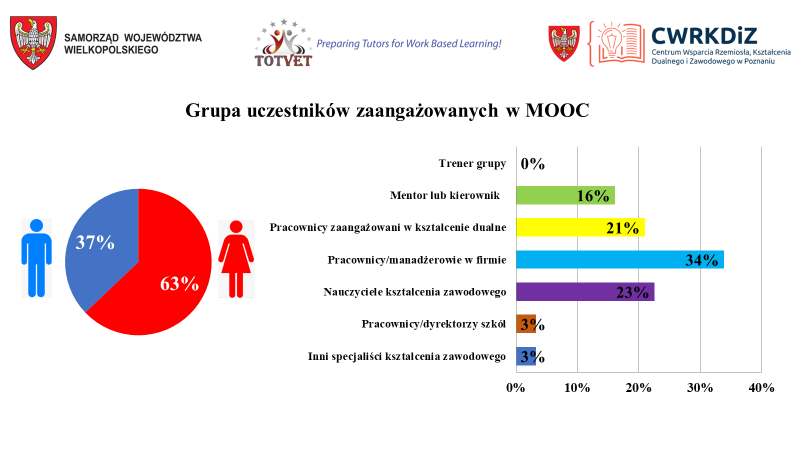 Trained employees of CWRKDiZ in Poznań, who are involved in working on the project, all this time acted as mentors and trainers who led their participants, supported and motivated them to act and learn.
After the preparation of a comprehensive national MOOC report, which was presented on May 20, 2020. during the international WEBINAR of all project partners,

we can clearly state that the course was assessed very positively by its participants, both in terms of content and organization.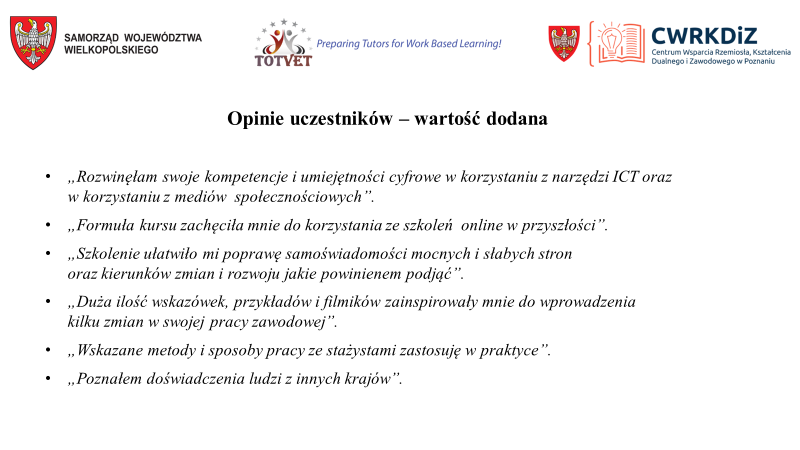 The innovative way of presenting the content was also noticed, as well as the possibility of using them in further professional work.
We sincerely THANK all course participants for their willingness to participate in our project, for their time and commitment.